SPECIMEN MUSIC:
A Retrospective Projection by Hand
and the Stages of Documenting Music in Formation
2009–2018
Premise
Between 2009–2018 Coppice has tended emergent music for specific pairings that interact in attraction and opposition. A genreless listening invitation. Specimen Music is unclassifiable music that only exists when listened to.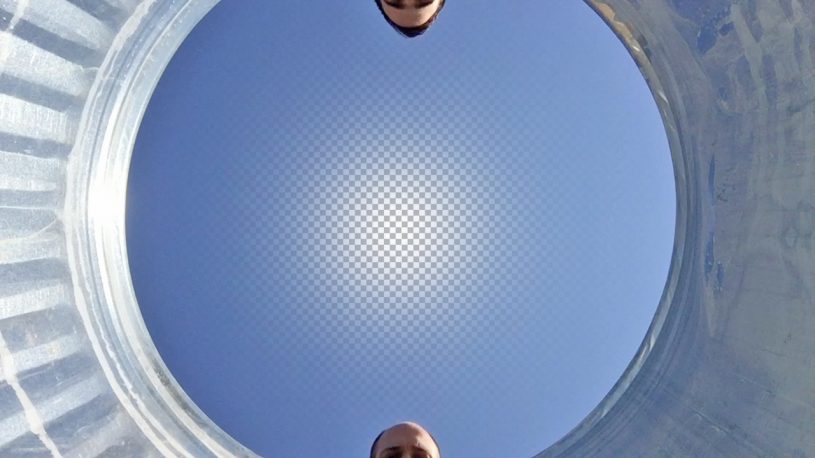 Opening
Coppice was founded by Noé Cuéllar and Joseph Kramer in Chicago in 2009, as an inquiry into the capture and generation of music and its relationship to its physical sources. Its compound studies include Bellows and Electronics (prepared pump organs, shruti boxes, and tape processors) between 2009–2014, and Physical Modeling and Modular Syntheses since 2014 – focusing on the interactions between direct and reproduced sound, and the perceptual links between original and emulated sources, respectively.
With sustained interest in sound's capacity to cross domains, Coppice crafts pathways between music and technology in a cross-disciplinary language, resulting in work that is an overarching documentation of music in-formation. Operating in cycles of instrument construction and modification, recordings, and live presentations, its productions incorporate sound design, sculpture, installation, software, photography, and video.
Composition (Establishing Interactions)
Between 2009–2014 Coppice studied Bellows and Electronics and formed Vinculum, a sonic archive of "air and edges," as a resource for a series of performances and installations responsive to spaces and audience flow. Such presentations informed studio recordings that reframed those spatial ideas for stereo listening. The reciprocity between audio production, spatialization, and composition being central to the development of live repertoire and discography.
Instrumentation included shruti boxes, accordions and 19th-20th century pump organs, altered in the spirit of Pierre Schaffer's "commutating instrument" concept for regulating musical sound and noise, Harry Partch's adapted reed organs, and John Cage's prepared piano techniques; paired with portable double-deck tape machines modified into performable sound effects processors, reminiscent of the accretionary tape delay and diffusion techniques of Terry Riley and Pierre-André Arcand.
Bellows and tape processes formed concurrent live and reproduced signals: a self-reproducing music that only works together.
Browse Glossary «Refraction: Bellows & Electronics 2009–2014»
Construction (Reengineered Reactions)
Informed by work in Bellows and Electronics Coppice created a partition in practice in 2014, shifting its focus towards the pairing of Physical Modeling and Modular Syntheses; and classic keyboard instruments such as a 1970's Fender Rhodes bass piano, Wurlitzer 200A Electric Piano, and Korg drawbar organ, each paired with their digital emulators.
The music was presented live in decentralized arrangements of multiple speakers akin to François Bayle's Acousmonium concepts for concert halls. The series of performances Newly Cemented Dedication to Freedom utilized speakers of different sizes and types, including guitar amps paired with their emulators on adjacent speakers, causing sonic illusions of original and represented sources to coincide.
The characteristics of Coppice's collection of physical modeling instruments (or "impossible objects") were inspired by spark-ignition, combustion, and the interactions between air-fire and heating-cooling. Other models include an emulation of a prepared pump organ, invoking the sonic qualities of previous work with actual pump organ preparations.
Browse Glossary «Reflection: Physical Modeling & Modular Syntheses 2014–2018»

Browse «Sphere Eversion with Freedom Hardware (A Perplexing Guide to Coppice's Newly Cemented Dedication to Freedom)»
Axis
Coppice's self-enclosed system exhibits music production's core techniques: audio recording (with microphones) and generation (with synthesizers). Each phase – Bellows and Electronics, and Physical Modeling and Modular Syntheses – hones in on music(al) processes of reproduction and representation, respectively.
Through a combination of instrumental restraints, sound processing, and mixed audio fidelities (analog and digital), Coppice's musical effects emerge from both the polarity and balance of intentional and incidental causes.
The fragility of old-age bellowed instruments paired with the brittleness of modified cassette tape processors yield specific, documentary-like musical abstractions directly from their conditions and characteristics.
By nature of its electronic origin, the synthesis music is bound to its relationship to the loudspeaker (and the loudspeakers' relation to spaces and listener,) and attempts to concretize its flatness and illusion (inspired by the traces of interfacing screens on memory and the senses.)
The transposition of instruments from one phase to the other center on matching mechanical keyboard instruments and signal processing, i.e. pump organs become electric pianos and aftertouch keyboards, and tape processes become material signal processors of custom design.
Emergent from acoustic and electronic signals, Coppice presents multi-sided trajectories towards the reduced listening of coupled sonic abstractions.
Rotations
Coppice's compositional process extend from the characteristics of its sources: the conditions and mechanics of centenarian organs and deteriorating tape devices, and the modularity of electronic instruments and loudspeakers.
The compositional developments of each phase begin from minimalist pairings of instrumentation (Holes/Tract [2012] and Preamble to Newly Cemented Dedication to Freedom [2016], both live recordings), gradually become folded in with other instruments, effects and techniques developed in live performances and installations, and culminate in layered conclusions as studio recordings (Matches [2015] and Surreal Air Fortress [2018]).
The series of works for Bellows and Electronics unfolded from Vinculum, an archive of sonic artifacts that collects different perspectives of air and edges. The sounds of a shruti box (a small bellowed organ), accordion, tubing, sphygmomanometer, and funnels were recorded and reduced to highlight some aspects at the expense of others. The archive was resource for a series of performed installations that study the relationships between audio and audience in spaces: Copse (2010), Vinculum (Courses) (2011), and Vinculum (Coincidence) (2011). Selections from the archive are present in many other recorded compositions, most notably The Pleasance & The Purchase (2010), Bluing/Blueing (2012), Soft Crown (2014), and Bramble (2012).
Works for prepared shuti box and tape processes are collected in Holes/Tract (2012), and live works for shruti box and electronics in interaction with spatial acoustics are compiled in Spans: Three Perspectival Accounts (2015). The perspective of the Modified Boombox present in many of these compositions is foregrounded in Pied (2013), and isolated in Epoxy (2013).
Some works for prepared pump organs and tape processes were primarily developed as live repertoire, these include Compound Form (2011), Big Wad Excisions (2013), and Bypass (2014). The navigable composition for software Soft Crown Transparencies (2014) makes available multiple listening perspectives of the interior of a prepared pump organ and of the multiple generations of tape processes, offering the listener the choice to change vantage points as the music develops. The consolidation of studio techniques and instrumentation developed between 2009–2014 is collected in Matches (2015), "a story with many holes."
The works for Physical Modeling and Modular Syntheses evolved as an additive progression of techniques, beginning with short impromptus Preamble to Newly Cemented Dedication to Freedom (2017); foregrounded convolution effects that falsify spaces and devices in Open On Occluded Conditions (2017); introduction of field recordings and more discernible musical features such as rhythms and melodies, carried by musical instruments and their emulators in Green Flame (2018); and integration of vocals and lyrics in XYZ (2018), Surreal Air Fortress (2018), and Flywheel (2018), collected in the compilation Head Turning Songs (2019).
Trajectories
Bellows & Electronics (2009–2014)
Physical Modeling & Modular Syntheses (2014–2018)
Flywheel 
Abbreviations
The video works Circumpass (2013) and Compass (2019) abbreviate each phase through different ways of 'sequential sampling.' Circumpass compiles textures from various recordings into a refractive composition, while its images feature objects and materials from Coppice's studio including free reeds, reed boxes, funnels, plastic tubing, drawing and remnants of sculptures. Somewhat inversely, Compass samples not the recordings, but the software instruments used throughout Newly Cemented Dedication to Freedom (2014–2018), reactivating and reframing the melodic theme from Green Flame (2018) into a reflective composition.
Emblems
Parallel to its sonic development, visuals capture abstract documentary arrangements of Coppice's materials, collection of objects, and other artifacts which may include instrumentation. Like the music, photographs also document and compose the music's sources, drawing their viewing back to what is listened.
Passages
Across many different configurations Coppice integrates dated and recent audio technologies, instrument construction and modification, software development, and multi-channel speaker arrays for adaptable performances and installations (at DIY venues, music clubs, stages, outdoor spaces, galleries, and museum halls.) Such presentations have taken into consideration the spaces between performers and audience in variable arrangements of parallel, angular, radial, and decentralized orientations, still and in motion in part of both performers and audience.
Often at the center of live performances, Coppice's modular sculptures of custom design transduce Vinculum sounds into copper, brass, galvanized steel, concrete, cork, wood, glass, and acrylic, to re-identify audio's electronic signals with each material's acoustic properties.
Coppice presents sounds in isolation, interaction, transition and interference in musical formations that invite the perception of sonic identity as fluid. The listener's participation appears in multiple points of view, rounding off Coppice's perspective on music.
Closing
There are advantages and disadvantages to electromagnetism.
Browse «Blueberry»